My brother Kevin is battling with stage 4 kidney cancer. this cancer has about an 8% survival rate. He did 4 I.V. treatments and is now on oral meds, since kidney cancer doesn't respond to radiation or chemo, there is a limited amunt that can be done. This is the same kind of cancer that killed my mom 4 years ago. In the last 5 years 4 members of my immediate family have battled cancer, so far my sisters fight with breast cancer is the only winner. we are hoping my brother will be the next, but he is not doing well. And the costs are crippling his family. They are trying to survive on only my sister in laws income so to try and help raise money to pay for treatment and living expenses they have started a FUND ME webpage the link is
www.gofundme.com/ifx12w
.. any and all help would be greatly appreciated.
Kevin's Kidney Cancer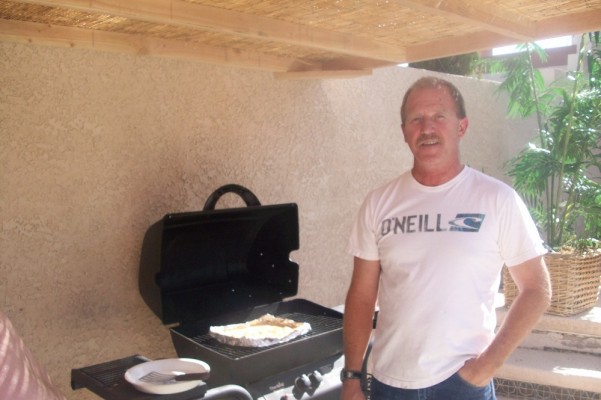 Created December 8, 2014
Tania Schmidt
My husband, Kevin Schmidt, has stage 4 kidney cancer and is unable to work. The medical bills are piling up and he won't receive disability benefits for another 6 months (with no back pay). We are a family of 4 trying to survive on my income alone. Any donations, support, or advice would be greatly appreciated. Thank you!